Artistry – Integrity – Professionalism
"A teacher should be a model of the highest standards of artistry and professionalism, inside and outside the flute studio."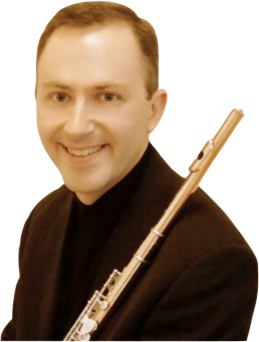 Online Lessons
Online lessons are a great way to maintain progress with busy schedules.
Dr. Sean Owen is a Nationally Certified Teacher of Music in Flute by Music Teachers National Association (MTNA). With 30 years teaching experience, he has worked with hundreds of beginning, high school, college, and adult flute students and cultivates an attitude of excellence and a positive atmosphere for learning during lessons. Dr. Owen received degrees from the Eastman School of Music (B.M., D.M.A.) and The Ohio State University (M.M.), and was the flute professor at Grand Valley State University in Allendale, Michigan.
Dr. Sean Owen is a prizewinner of the 2004 National Flute Association Young Artist Competition and has performed at Carnegie Hall, Kennedy Center, and other venues throughout the United States and in Europe.
Dr. Owen has been a member of the United States Army Field Band in Washington, DC and has also performed with the Annapolis Symphony Orchestra, the US Air Force Band in Washington, DC, the Cleveland Pops Orchestra, and served as flutist with the Grand Valley Winds.